Get RICH with Content + Self-Care Summit
Let's talk Personal Branding, Marketing, Sales, Money, List-Building, Impact.
HAPPY TO SEE YOU!
As you hear, the Self-Care, Self-Love, Self-Confidence Summit is in the works.
Not sure if we should call it SSSS. 🤑 The intro VIDEO explains it.
We will do a kick-off 'party' on Friday March 24th at 11:30 EST (at the time of our regular networking). Make sure you add it to your calendar.
Fridays mornings we start at 11:00 EST with a PR Gems segment, then open up zoom to Networking. Join in every Friday. Soon these episodes will move to our membership area, so take advantage of them NOW, in the Guides section of our community or YT.
We'll brainstorm the options, the format, topics, frequency of the series, etc. Basically, instead of deciding it all for my speakers, I'm going to have you guys pitch in and figure it out as a community. So, bring your ideas, experiences, and a great mood!
This episode covers mindset & strategy, as well as a few things no one talks about when it comes to running an online coaching business: Personal Branding, Marketing, Sales, Money with Brittany Budd. DIG IN!
PRE-REGISTRATION IS OPEN
It is SOOO important for us to feel GOOD and aligned with what our work or business. It may require us to start all over again, or pivot in the direction that gets us to our dreams faster, enjoying the journey, day by day, week by week. Inspired by PASSION, LIFESTYLE, and FREEDOM, I'm launching a new ALL-INCLUSIVE program called "Joyful Business By Design".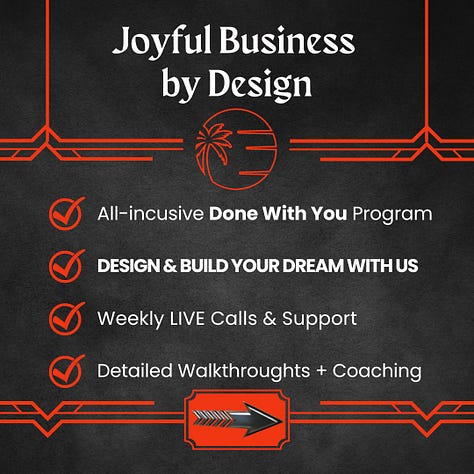 Have you been sitting on a fence long enough? Get in touch! Let's talk.
Stay connected to all our cannels & events http://PositiveImpact.TV
#joyfulliving #purposedriven #missiondriven #businessofimpact #lifestylebusiness #enjoylife #pinkhair #brittanybudd #fullybooked #goviral #getrich #coachingprogram #visibility #branding #exposure #smallbusiness #entrepreneurship #startuptips #businesssuccess #brandexposure #visibilitycoach #positiveimpact #businesstrategy #businesstips #socialmediatips #successmindset #succesblueprint #loa